A Tool For Patient Compliance
Try Orthodontext for FREE
Check out how easy it is to use
Customer Testimonials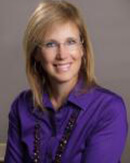 I would not go back to practicing without the help of Orthodontext.
"Our orthodontic office has been thrilled with the benefits of ORTHODONTEXT. Besides our patients' compliance drastically improving, we have been pleasantly surprised at our parents' responses. They love transferring the responsibility to their child with both brushing and appliance wear. They have commented that ORTHODONTEXT has reduced their stress and helps their child succeed independently. I would not go back to practicing without the help of ORTHODONTEXT." -Dr. Nadene Tipton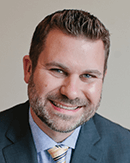 Our team enjoys the user-friendly website...
"Orthodontext is an important tool in our toolbox to encourage patient compliance. The friendly, yet consistent reminders, delivered right to the patients' phones has been well received and helped many patients move their treatment forward. Our patients also appreciate our integration of mobile technologies while our team enjoys the user-friendly website." - Dr. Aaron Molen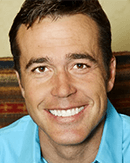 Orthodontext is saving appointments...
"I am amazed at how a little digital nudge will influence compliance. Orthodontext is saving appointments in my practice and helping achieve better outcomes in less time.....well worth the investment!" - Dr. John Pobanz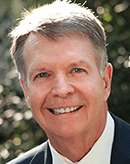 Orthodontext has been a great investment!
"Orthodontext has been a real hit in our office! Parents really appreciate it, knowing we are doing everything we can to get their kids braces off on time. Our best responses have been with forgetful patients who have the right attitude but have trouble staying on task. Orthodontext has been a great investment!" - Dr. James F Fruge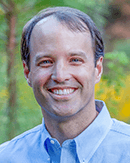 ...the sky's the limit...
"I literally have a parent tell me every day how beneficial Orthodontext is to improving the consistency in their child's elastic wear. We have recently started using the system for aligner wear and oral hygiene reminders as well! With the customization features in Orthodontext, the sky's the limit!." - Dr. Mark Yanosky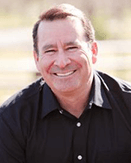 ...Saves me visits...
"Nearly every patient reports that text messages have helped tremendously. I am sure it will save me two visits on average per patient" - Dr. Rob Sheffield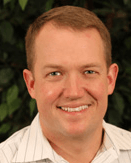 Orthodontext has added immense value...
"Orthodontext has added immense value to the way we communicate and motivate our patients. This gives me one more tool for saving appointment time and increasing compliance for a minimal cost."-Dr. Nathan Harris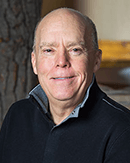 ...helped her get her braces off much faster...
"I removed braces on a beautiful young lady last Friday morning. She came in Friday afternoon to receive her retainers. Her brother, who we recently started into orthodontic treatment, was seated next to her. I overheard her ask one of my assistants if we could start sending her brother text reminders for his elastics. She went on to say how she loved the reminders and that they really helped her get her braces off much faster than if she had not been receiving them!" -Dr. Al Bishop
Orthodontext is the only system that has:
Two-Way Messaging
Easily communicate with your patients with technology they use most. Nothing new to learn or monitor. It works right out of your email client. It is better than a team phone.
Care Texts
Orthodontext allows you to follow up any procedure with a Care Text. A perfect compliment to Two-Way Messaging.
QuickLinks™
Provide instant access to a practice branded registration page. No password required. Orthodontext QuickLinks are perfect for the desktop, tablets, practice websites and patient emails.
Clickable Message Library
We have taken the guess work out of creating a dynamic ( rotating ) message. Imagine your patients getting a different message that reinforces their compliant behavior. You just set it once and the system does the rest.
Dynamic Messages
Orthodontext keeps the messages fresh so patients don't get the same message every time. They can be used to inspire, reinforce good braces care and even add humor. Patients respond to them and love them.
Practice Notifications
Orthodontext is notification based. There is nothing for your staff to monitor. Orthodontext will notify the practice when patients reply, stop, start or ask a question.
OrthoBlast™
Orthodontext can send a message to all patients receiving treatment reminders. A good way to announce an Orthodontext Reward program.
Supports Contest
Orthodontext can be configured to incentivize patients to read their texts by randomly sending winning texts. Winners receive a text notifying them to call the office to claim their prize.
...
We are committed to customer service. We understand our success is entirely due to our great customers.
Our technical staff works seven days a week due to the amount of messages we send everyday, in case your practice or patients have a question regarding our system.
We get you started. We believe you will find that Orthodontext is amazingly simple to use, but we don't want you to waste any time getting started. Our customer success team will be glad to walk you through the system and answer any questions over the phone.
Orthodontext is designed
to work out of the box and can be customized to your practice in less than 30 minutes. Orthodontext leverages patient participation so your staff should never have to spend more than one minute per patient, for their treatment time.